Maintenance indicators - Details page
Watches in maintenance do not send alerts, change the colour of heat tiles nor decrement availability figures

When a watch is in maintenance, the watch icon changes to the maintenance icon. Hover on the icon to see more detail. Find out more: Details page header - maintenance.
Detail page - bearers and Broadband Clarity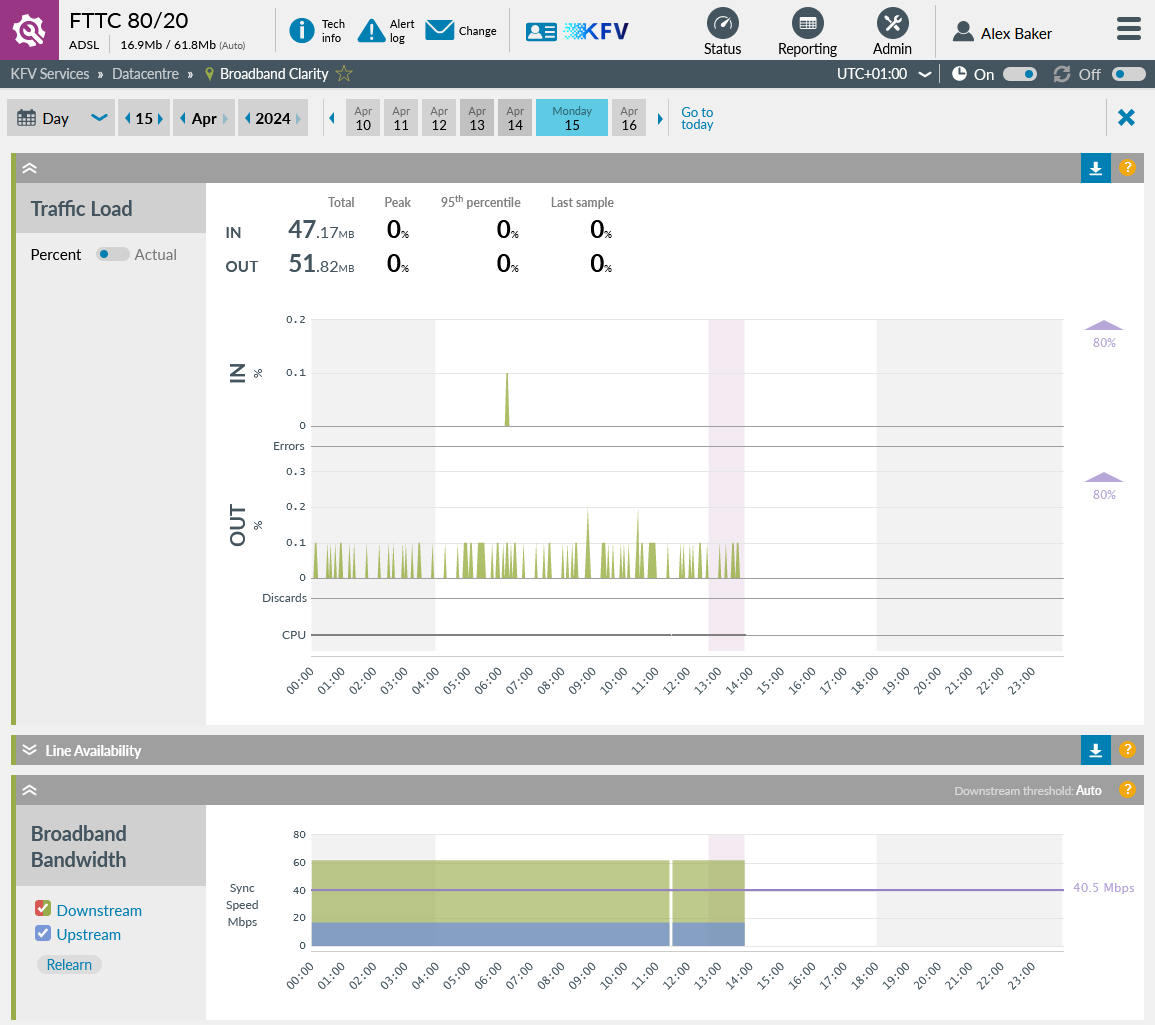 Detail page - Line Availability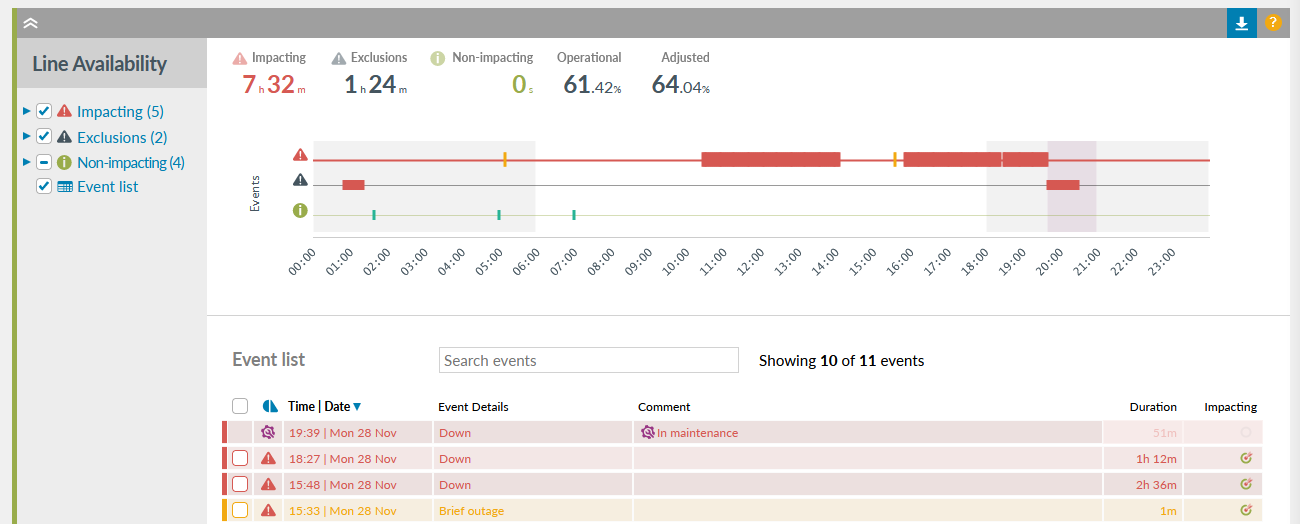 Purple background areas on the line availability chart show current and past maintenance periods. Find out more: Line availability events - maintenance.
Detail page - Performance Tests