Join the Highlight Advocacy Board
Your opinion matters to us... shape the future of Highlight
We value your input and want to improve Highlight to make your job easier. Members of the Highlight Advocacy Board:
Get an early insight into new features
Help define features during development
Ensure Highlight does what you need it to do
Users, managers and influencers are all welcome on the Highlight Advocacy Board. Contact us by email or phone to register your interest.
We will contact you for online meetings with our Account Manager and/or a member of the Product team. Your commitment is flexible - approximately one hour per quarter.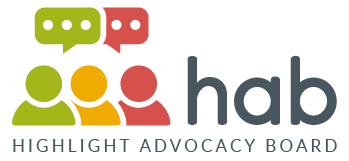 Email
Phone
+44 (0)1483 209972