Release notes - December 2019
19.12 This release contains several enhancements and bug fixes.
SLA Now is out of the beta test phase and fully available.
For a general overview on SLA Now, watch the SLA Now webinar.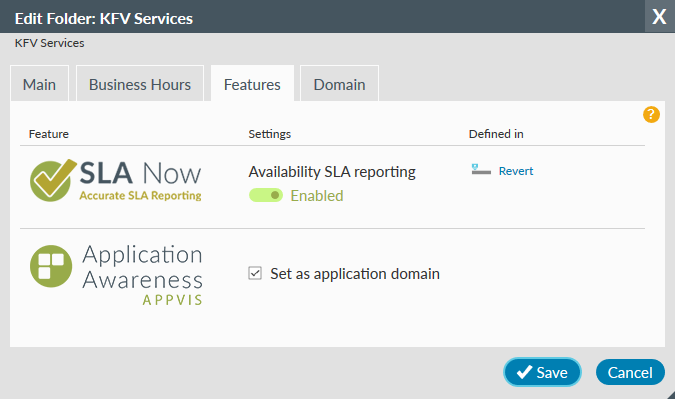 SLA Now enables users with the Manage maintenance permission to exclude specific events from Highlight's availability calculations. This is useful if a maintenance period occurred but was not scheduled in advance or if an incident happened which was not the fault of the service provider.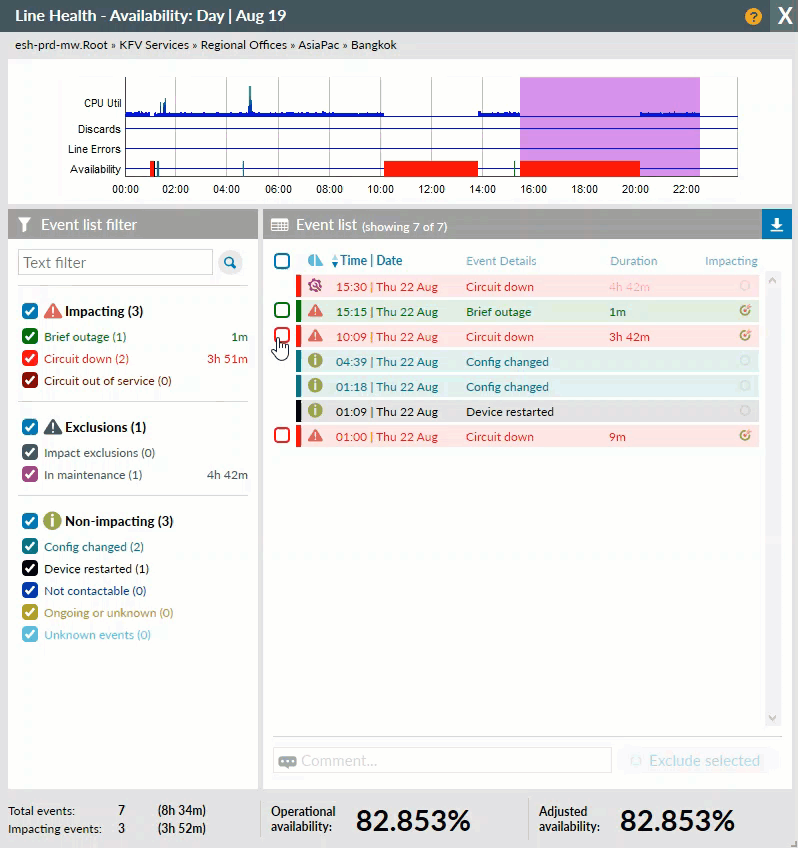 Find out more about how to exclude events from availability calculations.
To run an SLA report against a folder, a location or a container for a selected time period, navigate to Reporting and from the On: drop-down menu, select the "– SLA Compliance Report". The report shows the number of exclusions made and the adjusted availability. A red background shows if the availability figure is less than the SLA target. Find out more about the SLA Compliance report.

Event exclusions are recorded in the Audit Log against the watch with details of which user made the change, any comment and when.
Learn more at Highlight webinars
In case you haven't noticed, we've been offering a 30-minute webinar every two weeks since September. These are all focused on helping you solve problems and have been very well attended and received. Topics so far are: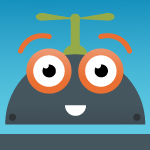 Highlight's new feature - SLA Now
How to use Highlight in your Incident Management Process, followed by Q&A
Broadband Clarity - Taming those tricky connections
Capacity & Trend Management, followed by Q&A
Performance Testing - Assuring your network end-to-end

What's new
Details for each release are now available on the left sidebar temporarily replacing the usual tree of folders and locations. A red background dot indicates the information has been updated. Once viewed, the red dot disappears until the next update.
Find out more about the Network Explorer tree
Reporting - Default public templates updated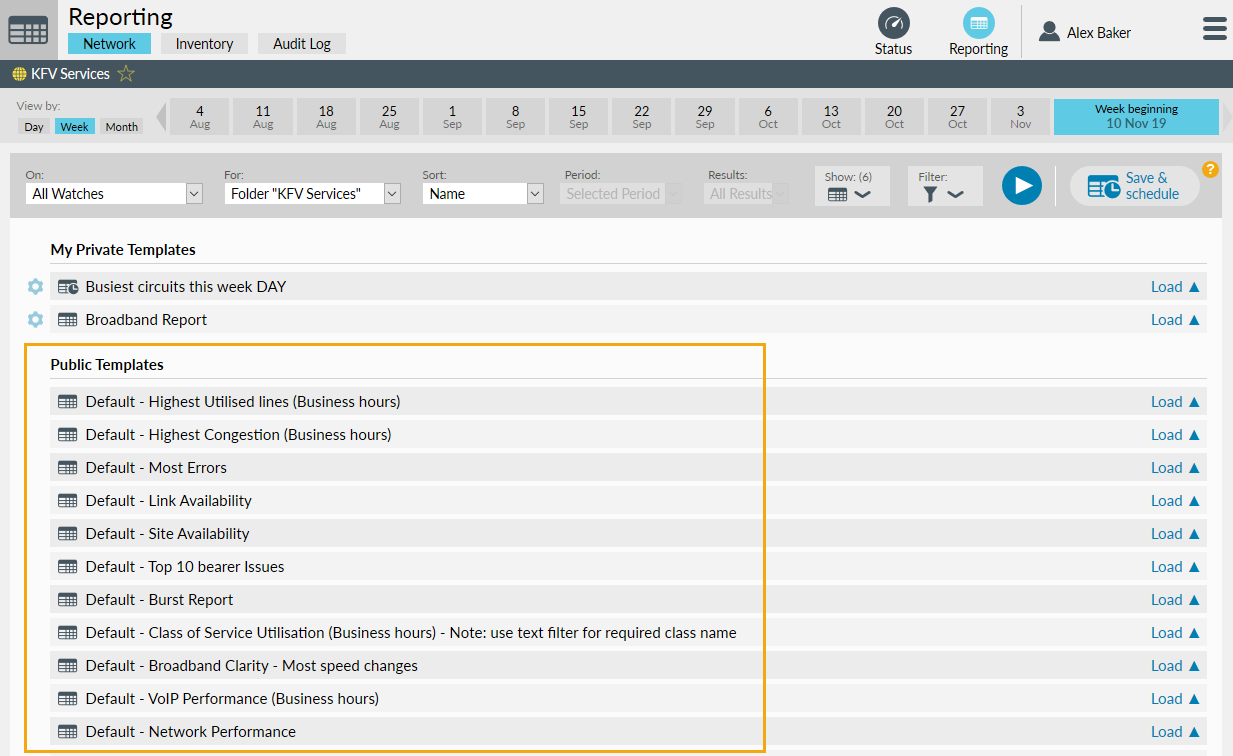 We've refreshed our default public templates to show the most useful reports. These can, of course, be customised as needed.
Find out more about reporting templates and see our full list of report suggestions
SIM ICCID available for Cisco watches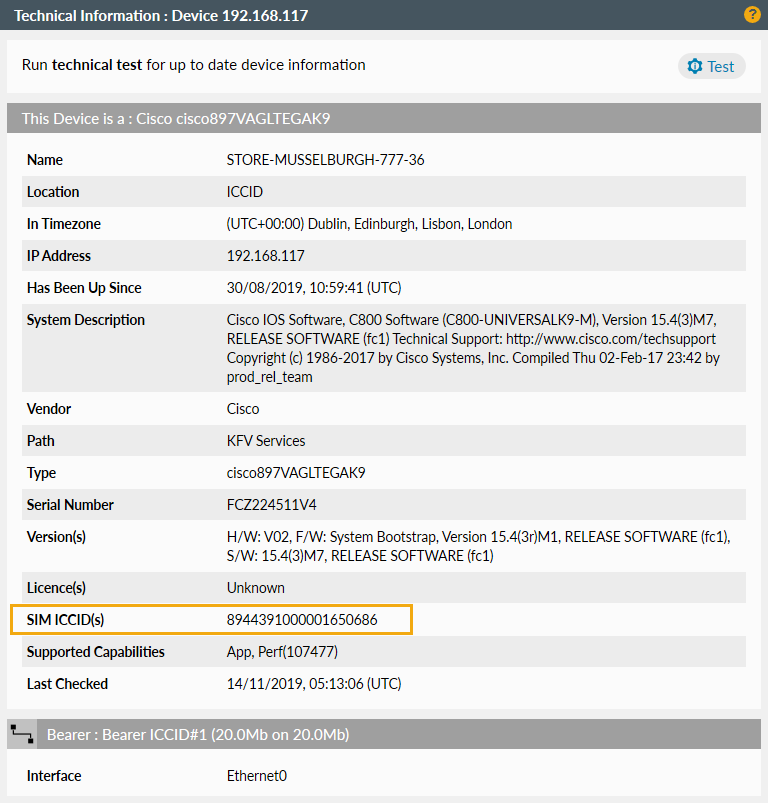 Reporting Inventory (above) and Technical Information dialog (right) now shows the SIM ICCID on relevant Cisco watches.
Find out more about reporting inventory
Maintenace windows can auto-delete on completion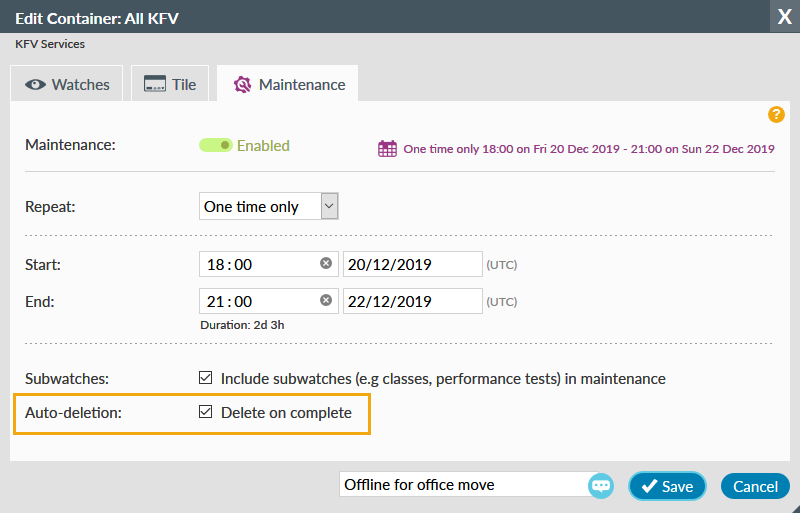 One off maintenace windows are now set to auto-delete on completion by default.
Find out more about setting up maintenance windows
Minor enhancements
Favourites: group by folder now works, for Status heat tiles
Inventory: additional Cisco model names now identified
Status: if the Network Explorer tree is hidden, it remains hidden after page refresh
TechTest: Meraki MX device ports can now be monitored
Controllers: a disabled controller no longer appears in the strip chart view
Flow: defined aliases now correctly display for Flow conversations
Host Monitoring: Memory Metric for Linux correctly reporting
Hosts: host charts remain aligned on small screens
Inventory: now includes SNMPv3 monitored devices
Performance tests: maintenance messages now correctly display on the Details chart
Performance tests: those created with a template now auto-populate the linked container
Reporting: "% of Site Load" now correctly scales 0-100% rather than 0-10%
Reporting: saving a report for a container no longer reverts to tree location
Reporting: sort options now agree with column names
Switches: strip charts now display for large number of critical switch ports
TechTest: SNMPv3 watches can now be tested when editing
Highlight 19.12 has been tested on the following browsers:
Internet Explorer

Version 11

Firefox

Version 70.0.1 & ESR (68.2.0)

Chrome

Version 78.0.3904.97
Find out more about Highlight supported web browsers.
More details on all of Highlight's features are available on the Help & Support Centre or contact us for assistance.