Release notes - June 2019
19.6 This release sees the launch Domains plus other improvements and bug fixes.
Highlight's multi-channel single pane of glass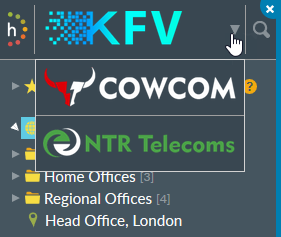 Domains
From its inception, Highlight was designed for multitenancy. Providers and consumers of managed IT services share information using a single pane of glass and collaborate secure in the knowledge that each user can only see the data they should see.
Highlight Domains builds on our multitenancy functionality by allowing consumers of IT services from more than one provider to see all their services with a single Highlight login and a simple switch between provider domains.
Providers can choose if consumers accessing their URL can switch to other domains or not. It's also possible for consumers to create their own domain and include services from providers who don't currently offer Highlight.
When viewing any individual service, the logo at the top of the page shows the provider. Clicking on this logo gives immediate access to the provider contact information.
See the Custom branding for login page and emails section below for sample domain login pages and users emails.
Find out more about domains and contact us if you would like to start using this feature.
Alerting sensitivity UI improvements
This release sees multiple enhancements to the Status Alerting page.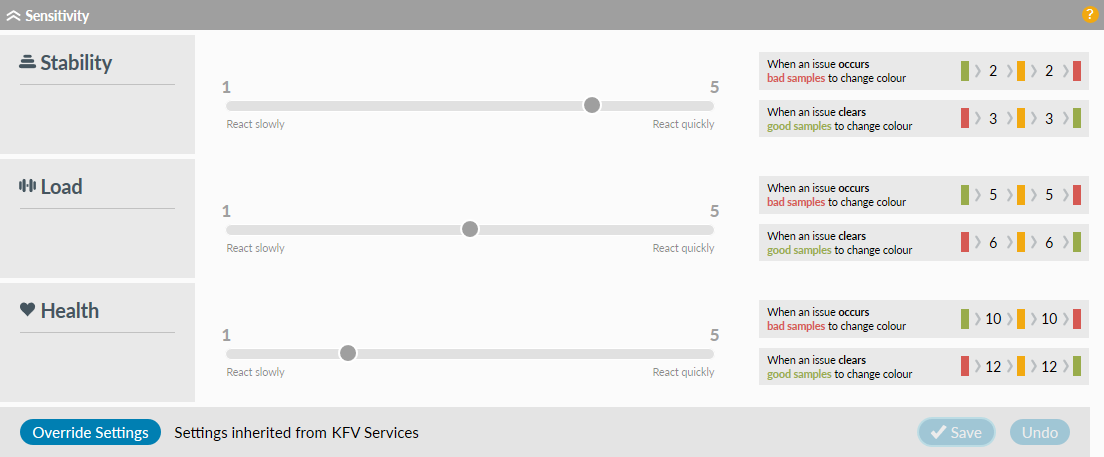 There are now two collapsible sections meaning twice as many alert actions can be visible on the page.
The sensitivity panel was previously only visible to users with the Admin permission Manage folders/locations. It's now available as view-only to all users so that everyone can understand how watches change colour in Highlight.
The UI has also been improved to make it clear how many bad samples are needed to initially turn a watch amber, then how many additional bad samples are needed to turn the watch red.
Find out more about the sensitivity. This is also explained in the heat tiles video.
Custom branding for login page and emails
Login pages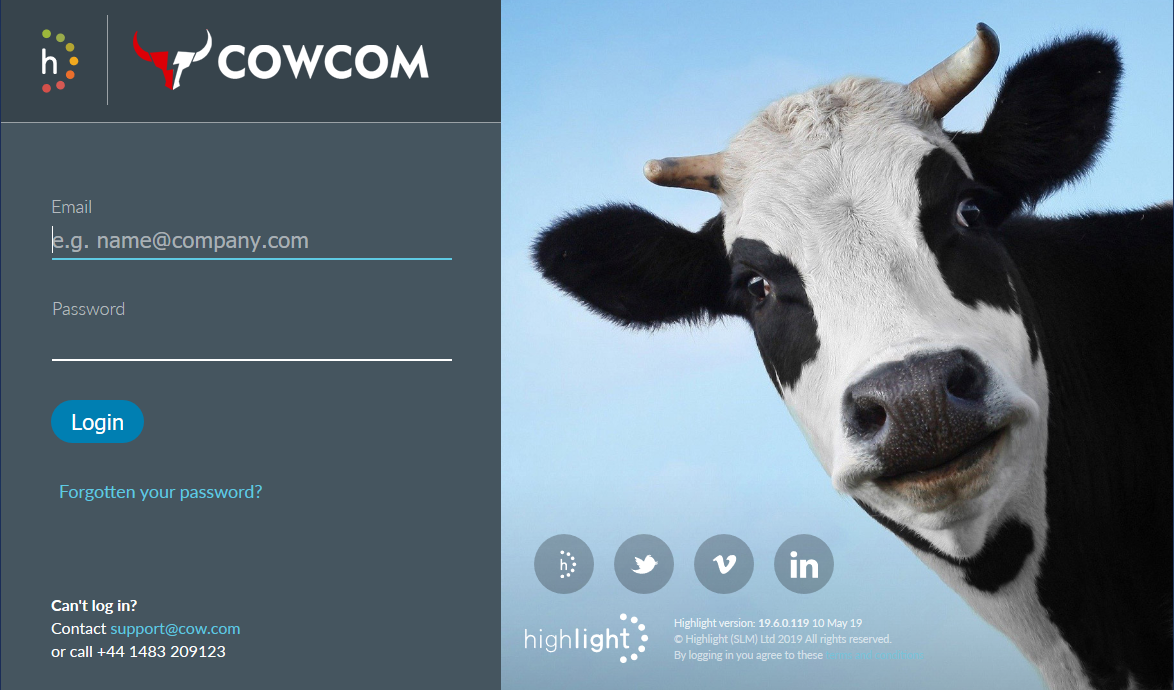 We've standardised our login pages for easy customisation, including your logo and background image.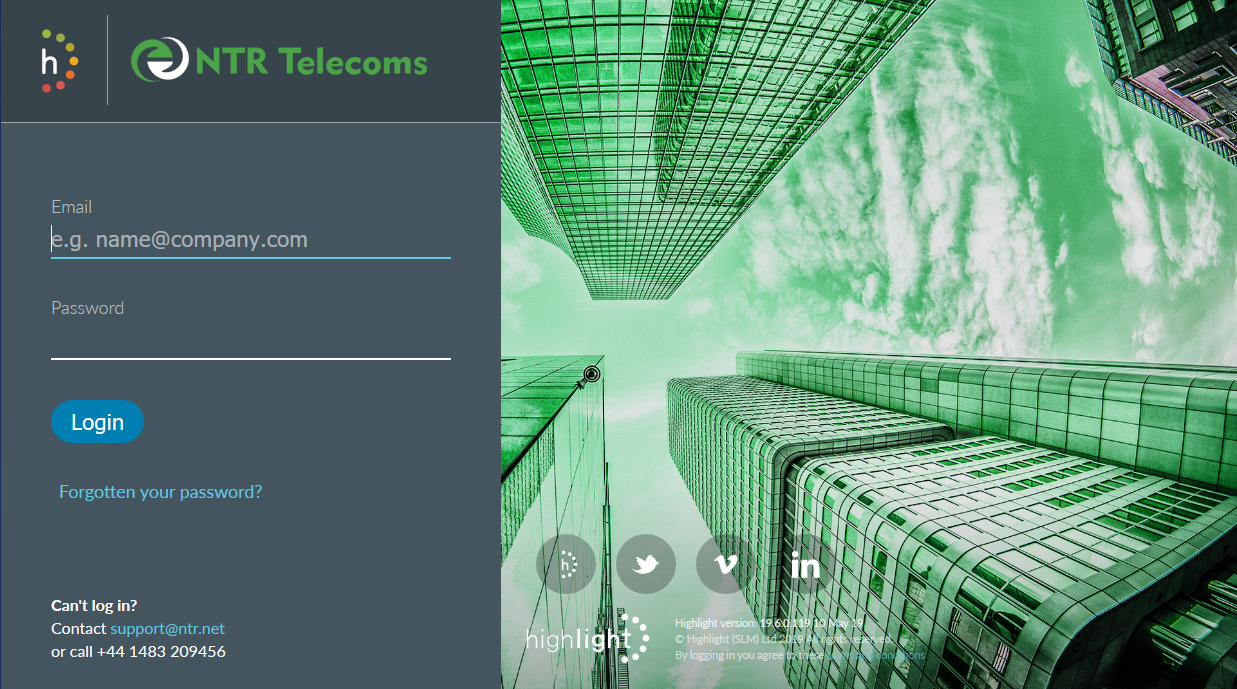 User emails
Your logo can also be included in emails to users created within your folder. Contact us if you would like to set up custom branding.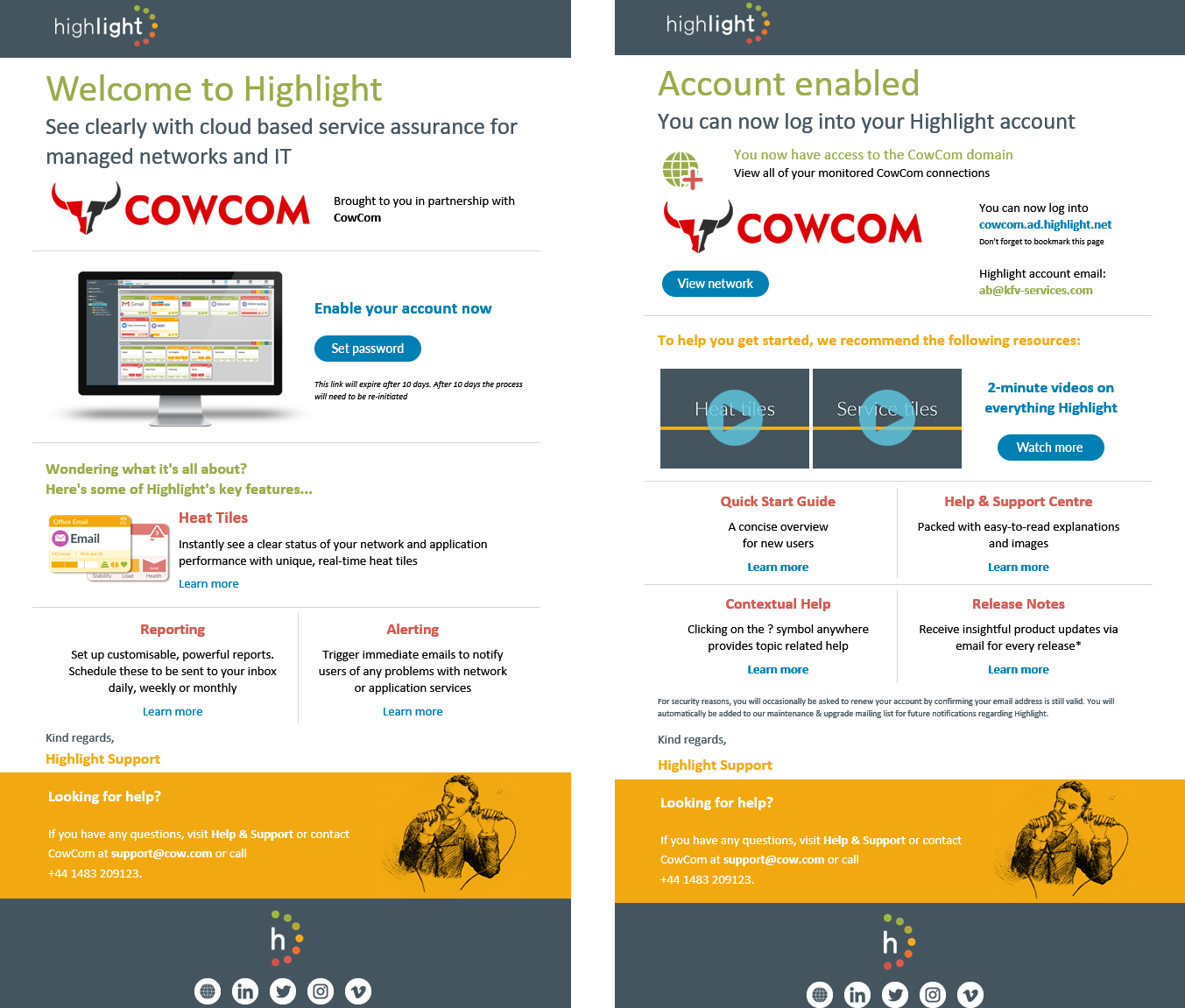 Draytek Interface listing
When techtesting a Draytek device the interface list may contain duplicate names. Highlight now displays the interface number as a suffix to distinguish between them, for example: WAN2 [5].
Select the lowest interface number when creating or editing a watch.
Technical Inventory listing
A more complete list of equipment manufacturers is now included when listing devices in the Highlight inventory report
Details page - watch options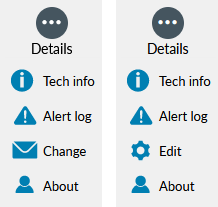 The options at the top now include a Provider link which displays the logo of your service provider. Click on the logo to get service provider support details.
Aerohive WiFi: All WAPs now reported on, not just the first 500
Audit log: now correctly downloads in UK date/time format
Draytek: SNMPv3 access now works
Reports: Reporting errors now correctly clear after interface change
Users: A password reset for an expired UserId renews the account
Virtual Access devices: polling no longer stops randomly when monitoring certain interface types
WiFi: an IP search for a controller now displays results
WiFi: polling and real time stats for SNMP controllers now more reliable for WAPs with long names/locations
Highlight 19.6 has been tested on the following browsers:
Internet Explorer

Version 11

Firefox

Version 66.0.5 & ESR (60.6.3)

Chrome

Version 74.0.3729.157
Find out more about Highlight supported web browsers.
More details on all of Highlight's features are available on the Help & Support Centre or contact us for assistance.