Release notes 8.7.4
8.7.4 is a maintenance release containing minor enhancements and bug fixes.
Send alerts by watch type
It's now possible to only send alerts for particular watch types. This means you have greater control over the alerts you receive and can exclude known problem watches or focus on a specific type of watch.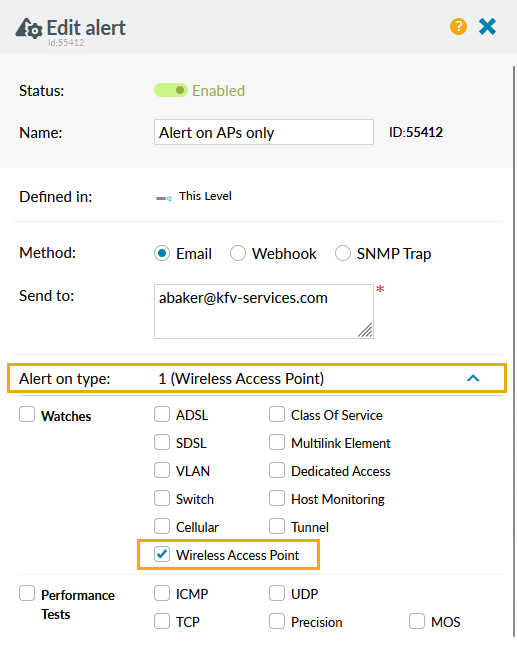 Read more about alert management and alerting.
Ekinops 1646 now supported (Beta)
Highlight now supports SNMP v2 and v3 on Ekinops (previously OneAccess) 1646 devices in Beta:

VLANs can be automatically detected
Details Line Health graph shows: CPU Load, interface errors and discards
Reporting Inventory shows: Router software/firmware version, serial number and device name
Find out more about configuring Ekinops devices for Highlight. Contact us for additional details.
Changes to watches now fully audited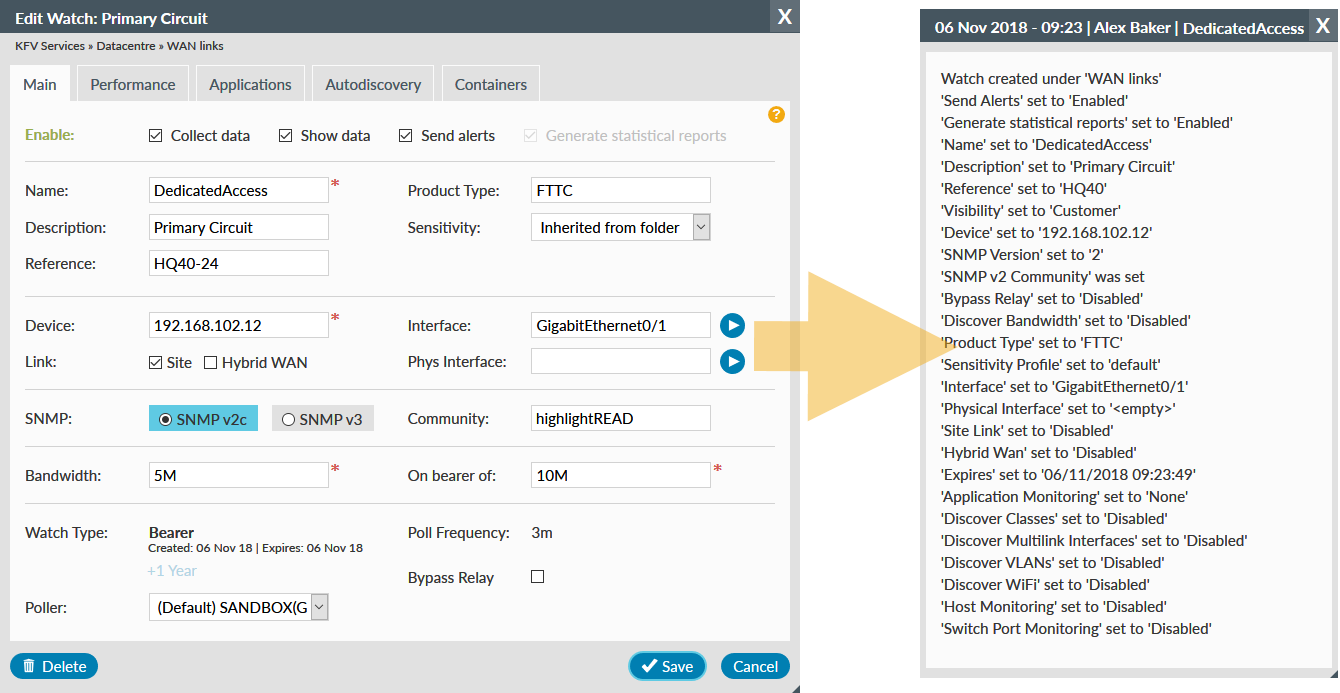 Changes made for watches (on create, edit, delete and move) are fully recorded in the Audit Log entry against the watch.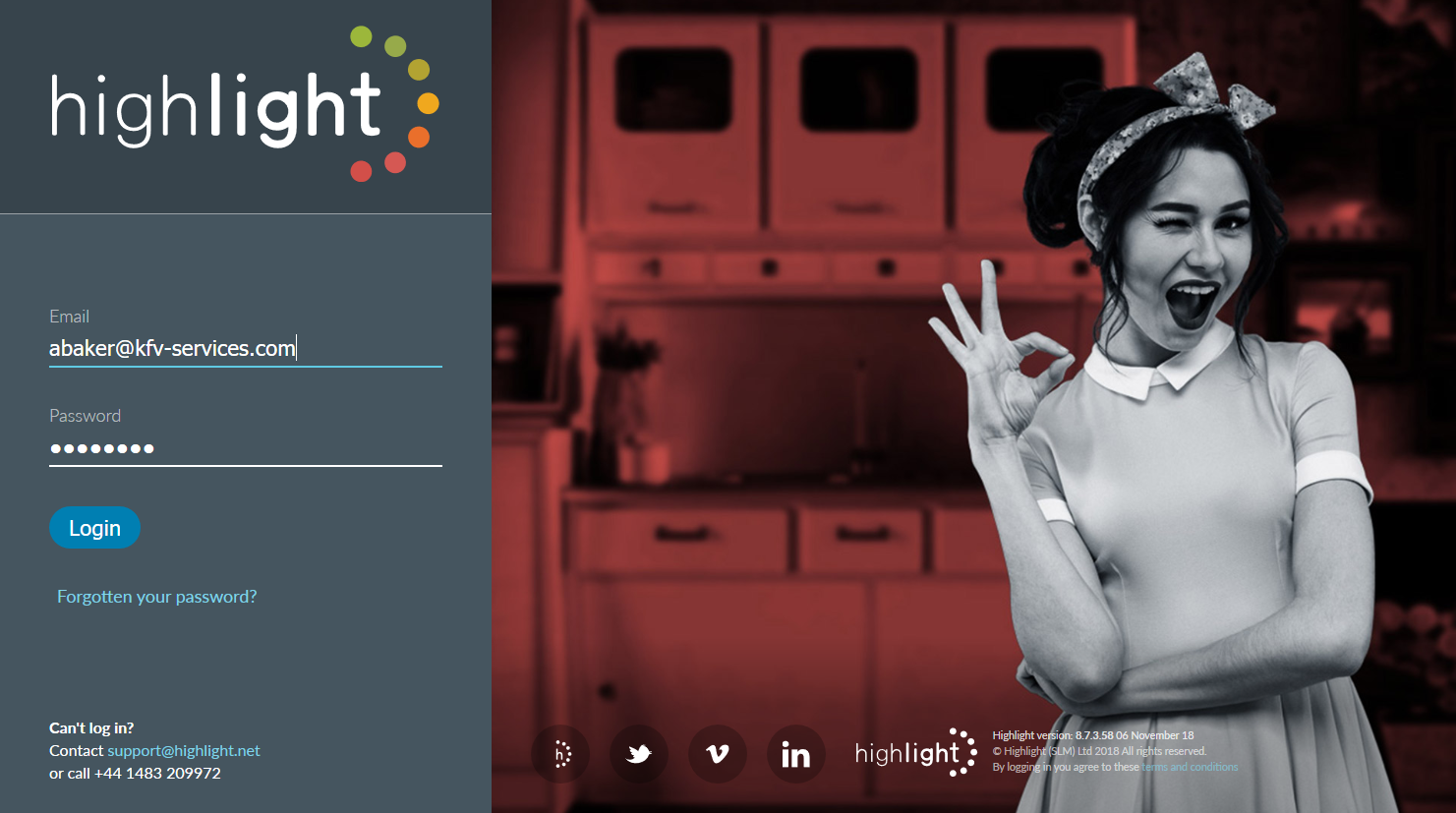 Legacy service tiles migrated

Our service delivery team has migrated all existing service tiles to our new container-based service tiles. All references to service tests and legacy services have been removed from Highlight.
Watch the Video: Service tile description
A service tile is now created using a container, allowing all previous functionality and more:
Improved workflow

Streamlined user interface to create service tiles

Set thresholds

Change tile colour based on the number of watches with issues

Test templates

Quickly create multiple performance tests

Maintenance windows

Temporarily stop watches generating alerts or affecting heat tiles
Performance test templates and containers offer everything previously available with service tests and more. There's a simplified workflow for creation of multiple tests with similar characteristics. You can set a template so that performance tests created with it will automatically link to a container on creation.
Find out more about creating service tiles and performance test templates.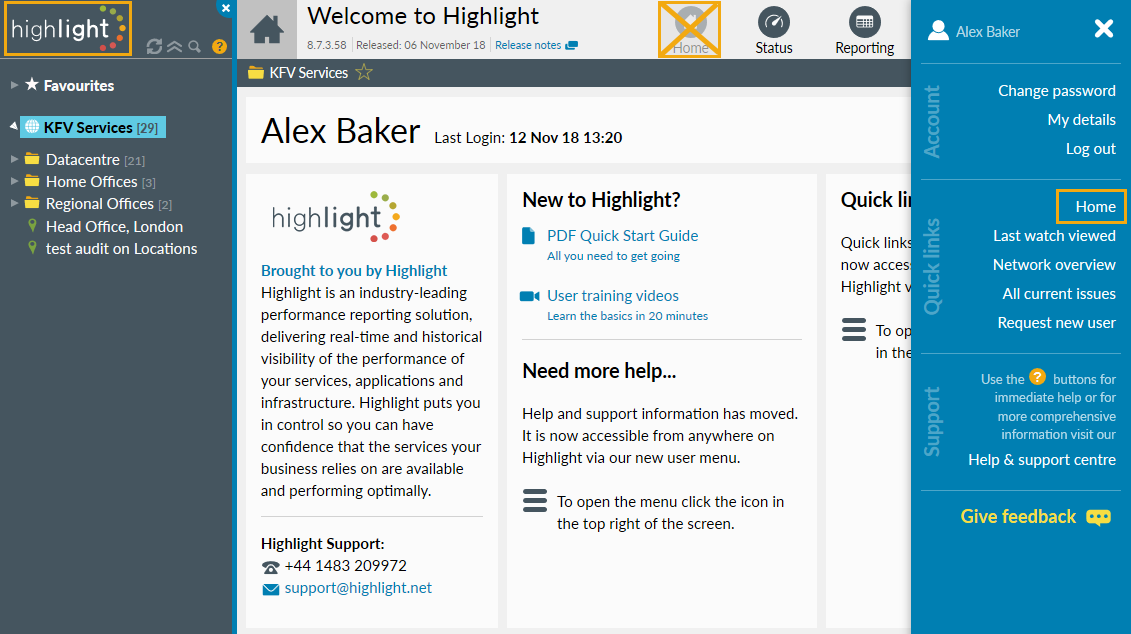 1. For more responsive designs on smaller screens, we removed the home button from the main navigation area. The home page is available (see image above):
at login
from the user menu side bar
by clicking on the logo in the top left
2. "Product Type" for watches can now be included in the Bulk Load spreadsheet and in Admin watch reports.
Note: Product type is an optional text field which is limited to 20 characters and enables service providers to display the service name for a watch rather than the Highlight default watch type, for example FTTC instead of ADSL in the image above.
Line Health: devices not supporting "interface lastchange" will revert Availability to Blue (No data) in Line Health chart when connection re-established, rather than staying mustard (Ongoing issue)
Watchguard: An issue affecting polling of Watchguard firewalls has been resolved
Draytek: no longer indicate unknown outage for some interface selections
NortelSynoptics: Highlight now correctly selects and polls the monitored interface from a NortelSynoptics device
Scheduled reports: now display the correct sort order in the title
Traffic Load: the link to Text view on the Details page now works again
Audit log: now correctly displays changes to Aerohive Controllers
Details header: The Details page header now correctly displays "ADSL" for watch type rather than "bearer"
Flow details: screen formatting no longer truncates Host IP addresses when viewing Flow information
Highlight 8.7.4 has been tested on the following browsers:
Internet Explorer

Version 11

Firefox

Version 64.0 & ESR (60.4.0)

Chrome

Version 71.0.3578
Find out more about Highlight supported web browsers.
More details on all of Highlight's features are available on the Help & Support Centre or contact us for assistance.