Alert Log

This page shows details of all sent alerts in or beneath the folder or location selected in the Network Explorer tree. Alerts began appearing here when Highlight version 21.4 was released. Refer to the Troubleshooting Alerts page for more details on why an alert may be missing from this log.
By default, alerts are shown for today. Alerts are kept for approximately one year.

Date/Time range

by default, alerts created today are shown. Change the start and end dates and times to filter to a specific time period. The alert log holds data for approximately one year. All dates and times are in UTC.

Search

search on any field except date. The search icon turns bright blue to indicate a filter is applied. clears the search.
Note: you can search on Type (Email, Webhook or SNMPTrap) and Recipients (Email address, URL or IP address) even though these are not visible in the table.

download the information to a CSV file which is filtered to reflect your folder or location, date range and search filters. The CSV file is limited to 100,000 rows and does not include the alert contents.

No alerts available

this message is shown if no alerts match the filters set.
initially 500 alerts are shown. Click this button to show an additional 500 items. If the button is not visible, there are no more items to show.
Click on a row (anywhere except on Alert ID or Watch) to view the actual alert contents. See next section for details.
The following fields are shown in the table:
Date created

in the format YYYY-MM-DD HH:MM with the most recently sent alerts at the top

Alert ID

the identification number assigned to each alert on creation and displayed in the Audit Log when any changes are made to an alert

Alert name

the optional alert name shown on Status > Alerting page

Watch

the watch name, a unique identifier; hover to see the path to the parent folder of the watch

Problem

the problem field shown in the alert, a full list of problem texts is available

Status

Amber alert raised




Red alert raised


Amber/Red alert cleared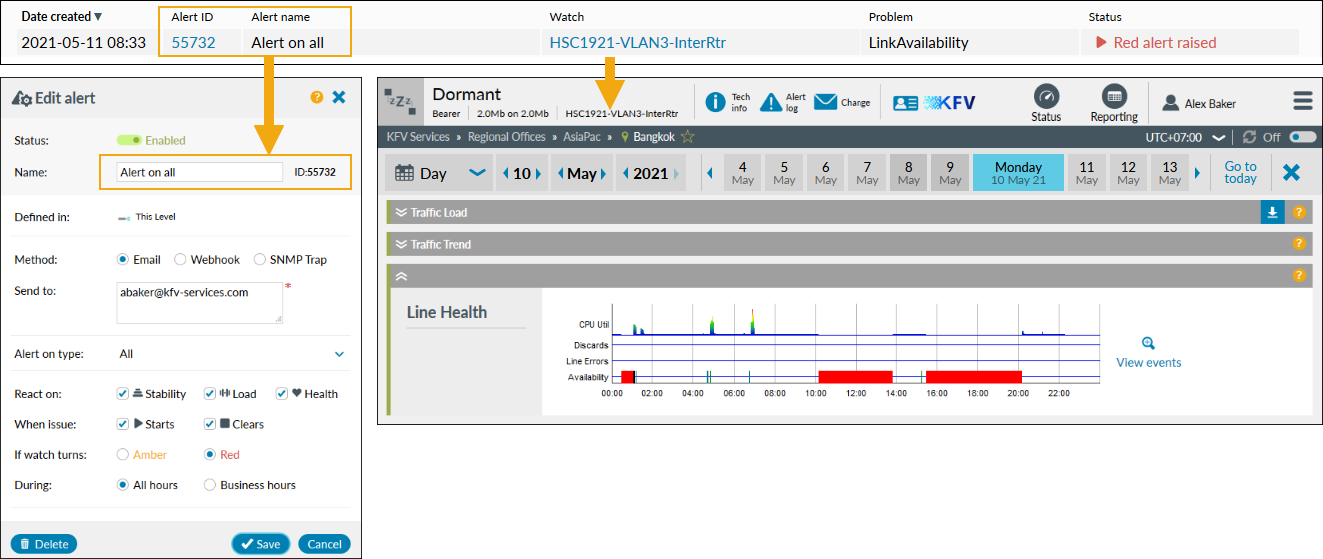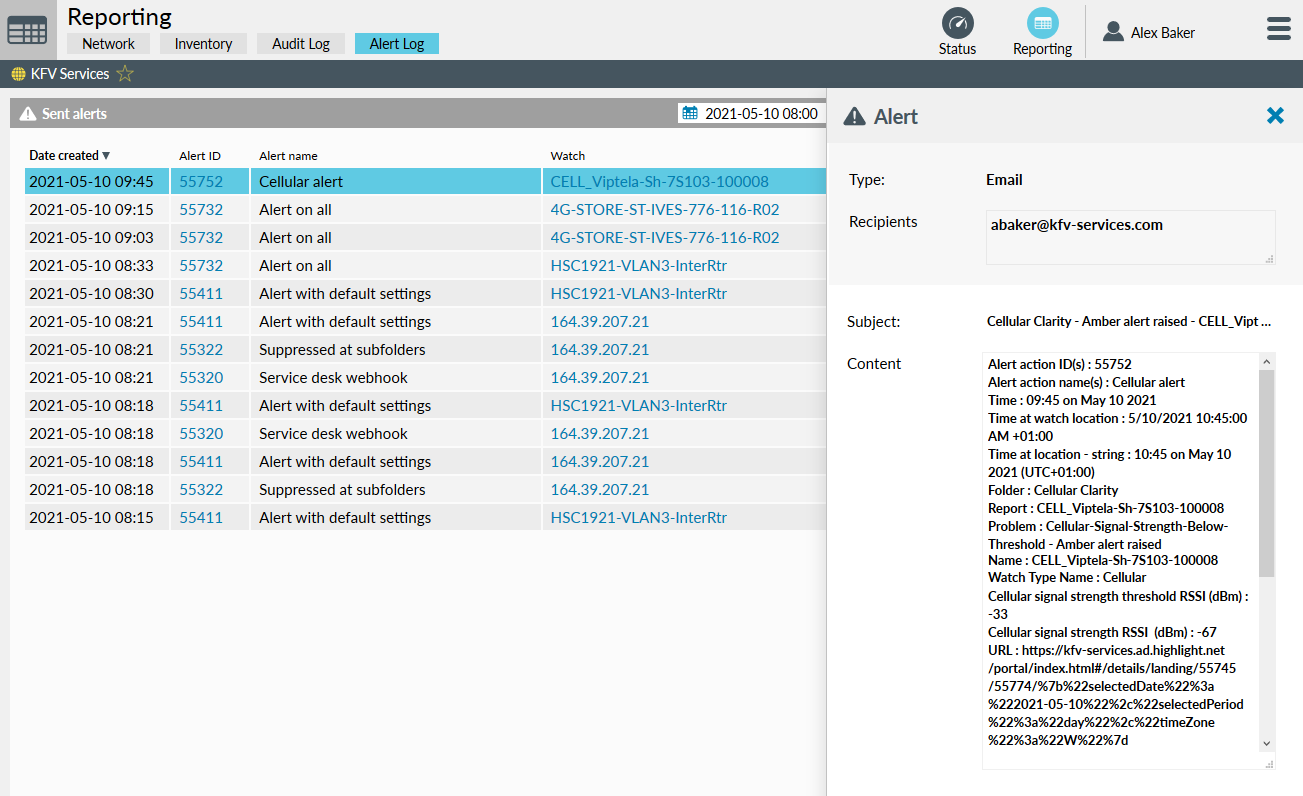 The following fields appear in the slide-in panel showing the actual alert contents:
Type

Email, Webhook or SNMPTrap
Note: Content is not available for SNMPTrap alerts

Recipients

the email addresses, URL (for webhooks) or IP address (for SNMPTraps)

Subject

shown for email alerts only, the subject of the email
Read more about alert messages

Content

content of alerts will vary based on type (Email, Alert or SNMPTrap), watch type and the alerting template in use