Maintenance indicators - Status page
Heat tiles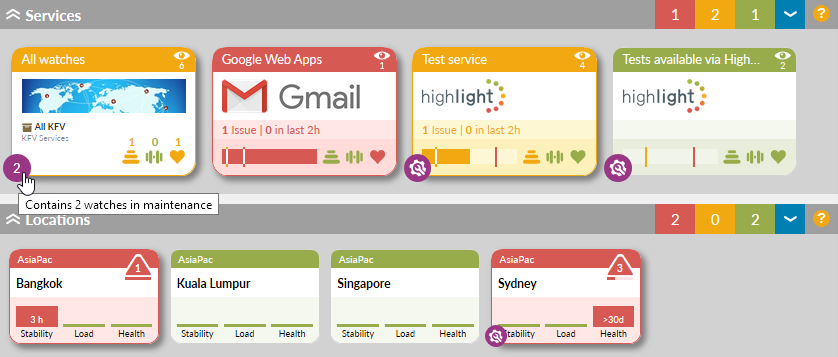 Watches in maintenance do not send alerts, change the colour of heat tiles nor decrement availability figures
If a service tile or location tile has one or more watches in maintenance, a indicator appears in the lower left corner of the tile. Hover shows the total number of watches in maintenance and the text "Contains watches in maintenance."
Strip charts
Clicking on a heat tile with the maintenance icon, shows the strip charts for watches linked to that tile.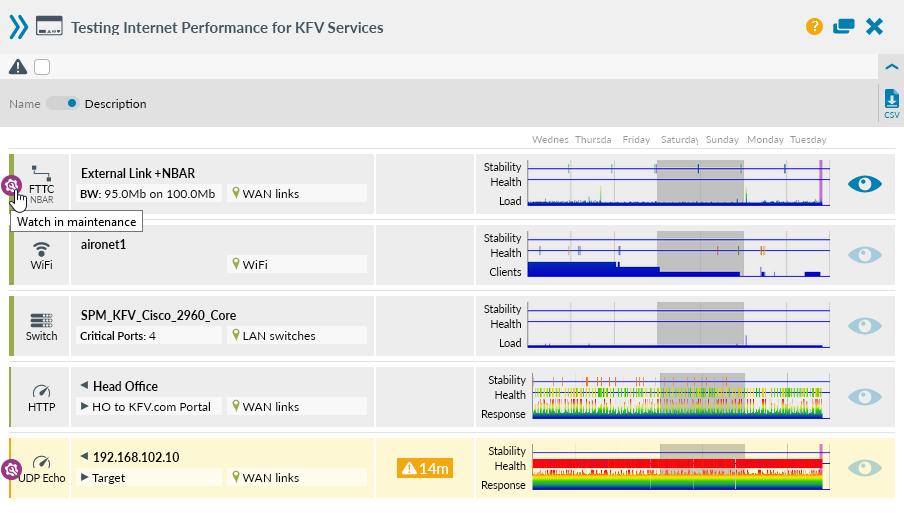 When a watch is in maintenance, you will see these markers on the strip chart:
the maintenance icon which on hover shows "Watch in maintenance"
purple background indicators show current and past maintenance periods
Strip charts for a watch in maintenance still show colour changes to amber and red but this does not change the heat tile colour.
All watch types can be put into maintenance either explicitly or because the parent bearer watch is in maintenance.
Find out more: Strip charts and Containers