Admin AppVis
AppVis is enabled at a folder level. Please contact us for any queries about this. To enable the Discover Applications check box, technical test from the Main tab and reselect the interface being monitored for applications.
Highlight configuration steps for AppVis
Use the Applications tab to set the Flow exporter IP and interface if they differ from what is set on the Main tab.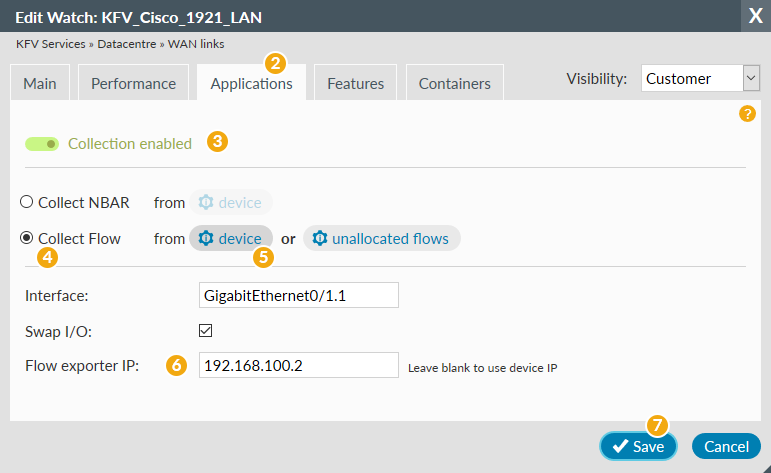 Once enabled, check the Discover Applications box on each watch. Discovered applications will then be available within 40 minutes. Application data is collected every 30 minutes.